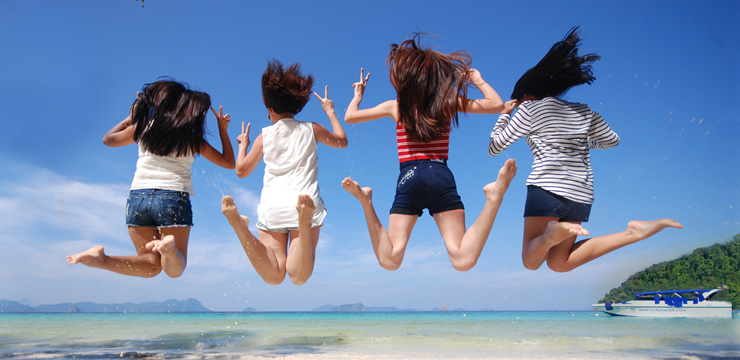 Mergui Archipelago: The Best 10 Dive Sites for the Adventurous Divers to Conquer​​

The Mergui Archipelago – scattered like pearls on a blue velvet bed sheet – is a bunch of 800 islands scattered over the Andaman sea just off the eastern coast of Myanmar. Since the area was only opened up to tourism in 1997 and is still under quite a strict regulation, the awesome sights above and below the surface of the Mergui region has remained untouched by human habitation for years.​

10 Best Dive Sites around Mergui Islands

‍Burma Banks
‍The most famous dive area in Myanmar, the Burma Banks – a collection of big, coral, rainbow banks including Silvertip Bank, Roe Bank, and Heckford banks – are enormous flat-topped sea mounts, located some 125 kilometers west of Kawthaung, outside of the Mergui Archipelago. These dive sites offer some adrenaline-rich open ocean scuba diving, and shark encounters are guaranteed. Nurse sharks are frequently seen, with occasional grey reef shark sightings.

‍Northern Rocky
‍Located 1 kilometer to the west of MacLeod Island and 50 kilometers from Kawthaung in the southern Mergui, this limestone rock offers a rocky wall dive with jumbled boulders spreading outwards at deeper depths, down to around 35 meters.Currents and surge can be strong at Northern Rocky, however, if conditions are suitable, it is a very attractive night dive site as the orange cup corals open up with crabs, shrimps and moray eels spotted all over the wall.

‍Western Rocky Island
‍10 kilometers to the west of Northern Rocky is the Mergui Archipelago's southernmost dive site, Western Rocky, which is perhaps one of its most exciting in terms of the breath of diving on offer.There is a large chamber inside but as the tunnel reaches the northern side it gradually narrows so that divers must progress in single file. Everything inside the cave is big, most notably gigantic lobster and very fat nurse sharks. A guest appearance by a three-meter nurse shark is not uncommon and you can see other shark species including the famous whale shark, harlequin shrimp, bowmouth guitar fish, frogfish and sea horse.

‍Rocky Peaks (aka Seafan Forest Pinnacle)

12 kilometers to the north of Western Rocky, a large limestone pinnacle rises from a depth well beyond the limits of recreational divers, to about 5-meters below the surface. There is no mooring buoy and as currents can often be strong, a quick descent is required to get shelter behind the rocks. Rocky Peaks is one of the Mergui Archipelago's most colorful dive sites, covered on one side by a forest of huge seafans and patches of sand where Leopard sharks like to lay and on the other side by purple soft coral.​

‍Black Rock
‍The islet of Black Rock provides a steep wall drop to over 100 meters, characterized by rugged boulder formations and fine soft coral. Many consider Black Rock to be the finest dive spot in Burma for its crystal clear waters offer 35-metre visibility. This dive site provides breath-taking views past the rock walls to the on-going procession of barracuda, tuna, mackerel, rays, reef sharks, whale sharks and eagle rays.

‍Shark Cave Island
‍Shark Cave is one of the most extraordinary dive sites that die-hard shark spotters must not miss. The sandy base of the islands reveals unusual anemones and starfish, while the walls are covered with orange cup corals, whip corals, and green tubastrea coral. Shark Cave Island is the regular home to a group of nurse sharks up to four meters long sharing with big blotched sting rays and whip rays.

High Rock
‍This small islet lies just 25 kilometers from Kawthaung. It has a wall on its north and east sides, and a rocky reef on its south and west. The sheer volume of fish life at High Rock hits you as soon as you descend. Glassfish are numerous, as are gold-striped fuseliers and yellow tail barracuda. High Rock is also an excellent night dive location when all the cup corals burst open in brilliant orange.

‍Tower Rock
‍Tower Rock, nearly 200 km north of Kawthaung in central Mergui, features a magical dive site with breath-taking towering walls, studded with corals and fans, descending into the depths. It is also manta ray country where you can have special close encounters with schools of these massive creatures.

‍North Twin Island
‍Several miles off shore, North Twin is the slightly smaller, tree-topped, sister island of South Twin and lies 20 km to its north. This dive site offers a unique dive experience within the archipelago, typified by large granite boulders covered in gorgonian sea fans and soft corals. It is visited by many of Mergui's pelagic fish such as Zambezi (bull) sharks, rainbow runners, manta rays and eagle rays. You can also spot schools of goat fish, bat fish and snapper in the shallow waters, plus a popular manta cleaning station at around 22 meters.

‍Cockscomb Island
‍Famous for its 'Hidden Lagoon,' this Cockscomb Island is close to the Myanmar port town of Kawthaung. There are several openings in the limestone rock of the island, just at the water's edge, where you can dive through at a depth of around 2-3 meters. Once you have entered the hole in the wall, the intriguing shafts of light will lead you into the lagoon. Since visibility is usually limited in the deeper parts, make sure that you stay close together with your dive buddy/group.

PADI Diving Centre in Nyaung Oo Phee Island

Since not many islands in Mergui Archipelago are yet developed, there are very few islands you can stay overnight.

Nyaung Oo Phee Island is one of them and there is Victoria Cliff Resort to serve the guests and divers with full facilities such as tents and airconditioned rooms, all-day dining room, spa & fitness center, infinity swimming pool, cafe and bar, 24-hour Wi-Fi internet and electricity.

It is also the only private island that has a PADI diving center for both non-certificate and (PADI or equivalent) certificate divers. Other activities like snorkeling, kayaking, trekking and sunset cruise are also available on the island.​