Weekend Getaways from Yangon : Benefits and Where should You Go​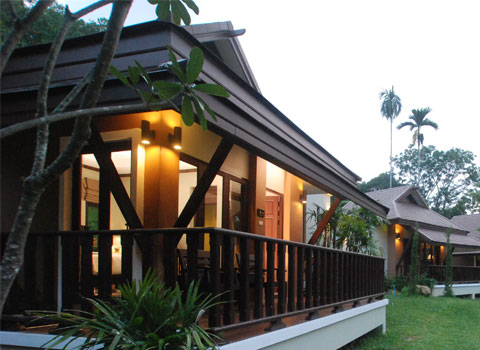 Going on holiday may be fun and exciting, but as it turns out, it also holds a number of more tangible benefits. In fact, even just a short weekend getaway can do wonders for your health and well-being.
It can be tough to find enough time off of work to go on full-fledged holidays throughout the year, but even a three-day weekend can help you rest and recharge in a way that will positively benefit your outlook, relationships, health and productivity.
Sure it's nice to spend a few weeks travelling overseas or visiting Europe with family, but it's not nice to use all of your annual leave in one chunk and have zero holidays for the rest of the year. Taking mini breaks, whether it's a simple weekend away or four day adventure, is good for you, mentally, physically, emotionally. If you need more convincing why to plan holidays more frequently, keep reading.
Going on holiday doesn't limit to being fun and exciting
A research showed that taking leisure time led to experiencing more positive emotions, less depression and more satisfaction. The study revealed that benefits such as lower blood pressure, healthy weight and lower stress hormones all resulted from the leisure benefits of a holiday.
Carry-on luggage only
No one likes wasting precious holiday time waiting for their luggage in the arrivals hall. Short breaks usually mean you can fit everything you need into a carry-on, so stepping off the plane you can step right into holiday mode.
Easy on the wallet
Short breaks are, understandably, cheaper than longer holidays because you're paying for less nights accommodation. Short breaks also mean you probably don't go as far afield, making flights cheaper, or even better if you drive to your destination you won't pay for flights at all.
No need for expensive flights or hotels
Although it certainly is possible to fly to a destination for a quick getaway, many quick getaways can be done through driving within say six to eight hours each way. Or, you can take a night bus and arrive your destination in the next morning, and you are ready to explore the place. You know that you buy a luxury express bus ticket for a comfortable sleep, right? And, the ticket is not more than 30,000 MMK (20 USD) per person.
Expanding your horizons makes you more interesting
Upon returning home, the experiences you get during your quick getaways will make you a more interesting person in the eyes of the folks you work and socialize with back in your home territory. They often want to know how your trip was.
Boost your productivity
Short mental breaks, like leaving your desk to eat lunch or exercising after work, are proven to increase productivity and focus. This works for short weekend breaks too. Removing you from the pressures of daily life and your regular environment gives you separation and space to feel more refreshed on the return.
Being productive in both your work life and your home life is also important for having a stress-free attitude, and some health and well-being experts maintain that taking a quick holiday helps improve this facet of your life. Contrary to some beliefs about the nature of focus, being purposefully distracted could lead to positive benefits.
Idea for health-boosting weekends away
Head to the coast for a seaside retreat. Bonus points if you're already a surfer, yoga enthusiast or some other kind of athlete. Make the vacation into an active weekend away to recharge your batteries. Or if you're not an athlete, simply plan to lounge around the beach every day.
Some good places to get away in Myanmar
Hpa-an
This picturesque town sits on the eastern bank of the Thanlwin River and is renowned for its beautiful scenery and impressive caves in the outskirts of the town. The picturesque Mount Zwekabin is located 16 kilometers from the town and offers striking views across Karen State, one of the country's most beautiful areas.
Buses to Hpa-an leave from Aung Mingalar Bus Station and take eight hours to reach there. Most buses travel overnight and cost upwards of 10 USD per person.
The Golden Rock
Although a long day trip, it is possible to make it to Kyaikhtiyo, home of the famous Golden Rock, and back in a day. The Golden Rock is a breathtaking monument – a giant golden boulder precariously perched atop a 1100m high cliff. There is also a gilded stupa on top of the boulder.
The drive from Yangon takes between three and four hours, once you reach the base of the mountain, it is required to transfer into special trucks that take visitors up the mountain. The trucks drop passengers off at a point located about 1.5km from the top, which must be climbed on foot. It is believed that Buddha's hair is placed on the Golden Rock, keeping it in place. The panoramic views from the top are an added bonus to this experience.
Kawthaung
Kawthaung is the southern most town in Myanmar, one of the fastest growing in Thanintharyi Division. Among other Myanmar popular tourist destinations, Kawthaung becomes most attractive for both local and foreign tourists in recent years due to being the portal to many unspoiled, unexplored Islands in Mergui Archipelagos of the Andaman Sea.
It is recommended to take flight to Kawthaung although you can also go there by an express bus which will take approximately 15 to 20 hours.
Chilled your weekends at the Victoria Cliff Hotel & Resort which is built on the rock bank of a prime area in Kawthaung. Their swimming pool seizes the best panorama view of tranquil Andaman Sea which will make you drifted dreamily away.
Go when you want to
It can be tough to find enough time off of work to go on full-fledged holidays throughout the year, but even a three-day weekend to above destinations can help you rest and recharge in a way that will positively benefit your outlook, relationships, health and productivity.
​
11-12-victoriacliff_com_YV