Kawthaung: A Secret at Southern Tip of Myanmar​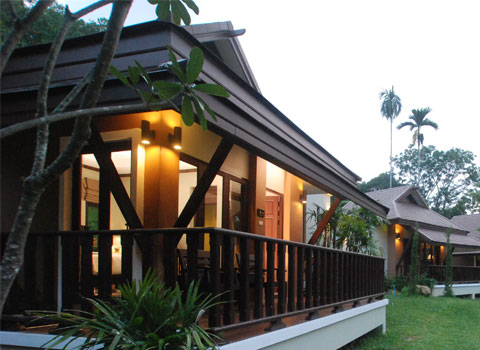 Kawthaung is located in the southernmost region of Myanmar (Burma), at the tapered end of the country's tail. Known as Victoria Point during British rule, it's separated from Thailand by the Pak Chan River on the east, and dwarfed by the Andaman Sea to the west. Unsurprisingly, it is a township whose history, economy and character have been shaped by its proximity to the sea.
​The focus of Kawthaung is its waterfront. Stores, restaurants and teashops provide ample diversion for tourists, and boat trips along Myanmar's picture-postcard southern coast can be arranged here, too. Tourists arriving from Thailand are often struck by the relaxed pace of the town; after Phuket's heady atmosphere, it might seem, in the most welcome of ways, as though you've stepped back in time 30 years.
Eat and meet

Mark Restaurant on the Strand Road is popular for its friendliness. It's opposite the small park, south of immigration, right in front of a temple. They have an extensive Thai-Burmese menu in English and quality and quantity is excellent. Dishes go for 2,000 to 4,000 Kyat and draught beer is 700 Kyat a glass. Address: Strand Road, Kawthaung | Open daily 07:00–22:00.
Behind Mark on Mya Nanda Street is the very good Buddy Cafe run by a Thai expat. Preferring cute laidback Kawthaung to what he considered the busy metropolis of Ranong, the owner has set up a Thai-style coffee shop, bakery and restaurant with a smart air-con interior, English menu and perhaps the best Wi-Fi in town. The fine fresh coffee, tempting Western-style bakery section and well prepared Thai dishes make this another fave in town. Address: Mya Nanda Street, Kawthaung | Open daily 08:00–23:00.
Honey Bear knocks up some decent Thai/Chinese and even European dishes at reasonable prices. Address: Strand Road, Kawthaung | Open daily 07:00–22:00.
The in-house restaurant at Garden Hotel comes with a view, though it is a long walk into town if you're not staying there. Address: Shwe Minon Road, Kawthaung | Open daily 08:00–22:00.
The best juice bar in town was Waiyantan, just a little way up the hill on Bogyoke. It offers a wide range of freshly squeezed juices plus yoghurt drinks and ice creams. Next door is a good daytime noodle option. Address: Bogyoke Road, Kawthaung | Open daily 08:00–20:00.
Island-Hopping

Increasingly, tourists are opting to fly in from Yangon and start their tour of Myanmar's far south at Kawthaung. A number of passenger boats now make the week-long journey north from here to Myeik, passing through the unspoiled Mergui Archipelago en route. These 800+ islands are a last-of-their-kind paradise, hosting an amazing variety of flora and fauna. They were only opened to tourists in 1997 and are still considered virgin territory. Their abundance of marine life attracts seasoned divers and passing tourists alike.
Kawthaung is beginning to attract visitors for all the right reasons. Whatever the shape of your journey in Southern Myanmar, this place will tick all the boxes.
Source: http://www.myanmarburma.com/blog/428/kawthaung-a-secret-at-southern-tip-of-myanmar

https://www.travelfish.org/eatandmeet/burma_myanmar/southern_burma_myanmar/tanintharyi_region/kawthaung/eat
01-victoriacliff_com