Top Places to See in South Myanmar​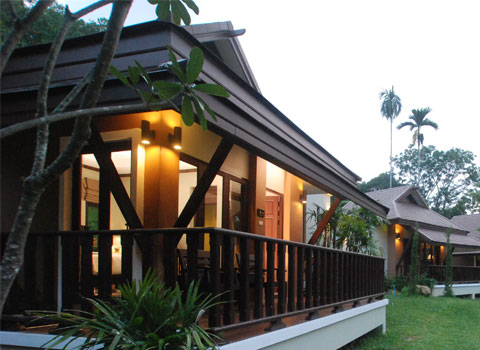 The iconic image of Myanmar is probably the pagodas but the country has more than that to offer for every traveler. Myanmar destination boasts distinctive characters with rugged mountains in the north, untouched islands in the south and vast delta of Yangon, Irrawaddy offers the diversity of lifestyle. The regional culture varies colorfully according to the geography too.
South Myanmar is culturally rich and diverse. From the coastal line of Kawthaung to the vibrant city of Yangon, this strip of land boasts its own charm, remaining largely unexplored yet very inspirational. These sights are the most remarkable ones in the area that you should delve into in South Myanmar.
Mergui Archipelago
This island paradise consists of some 800 islands out to the Andaman sea. It shares the border with Thailand water and link the Irrawaddy delta with the rest of south Myanmar. Exploring Myanmar is one of the most desirable experiences as you will grab the best chance to see the pristine ocean studded by natural wonders and Lampi marine park. There are endless diving points as well private beach for your own! Mergui Archipelago is now listed in the hot travel destination in Asia in 2018.
Hpa-An
Hpa-An has a mix of awe-inspiring caves, beautiful lake, unique monastery and picturesque rice paddies. The reason why Hpa-An is very attractive for Photography Trip comes not only from its photogenic landscape but also the chances that you can set up some amazing shoots.
Mawlamyine
When it comes to the ideas for best meditation centers in Myanmar, Mawlamyine is one of the most prominent destinations. The area has more than that to offer to its visitors. From sacred mountain studded by hundreds of Buddha statues to serene countryside, from ornate British colonial to exotic Mon state cultural museum, Mawlamyine is a perfect place to adventure in southern Myanmar.
Dawei Beach and Coasts
If you seek for a wonderful sea escape without tourist then Dawei is an ideal choice. Just outside of the town, you can easily reach one of these beaches: Maung-Ma-Kan, Nabule or San Maria Bay.
Golden Rock
It's incomplete to not mention about Golden Rock for any trip to Myanmar. This iconic site of Myanmar has unique setting: a magical rock which seems to defy gravity by perching balancedly on the edge of the high mountain. Every year, millions of Buddhist pilgrimage come to Golden Rock to wordship and paste the gold leaves to its holy rock. Either you come with curious eyes or wanna capture the serene surroundings, it's a nice place to be.
Yangon
Once the capital of Burma Kingdom, Yangon is the most developing city in the country. It's a very interesting place to start your Trip in Myanmar. In Yangon, you will have chance to witness the old and the modern: the majestic pagoda of Shwedagon which was built some 15 centuries ago, faded British architectural signatures, fast developing buildings. The city is also a cultural rendezvous where Chinese, Indian and Burmese people live in harmony.
​
08-victoriacliff_com