Must-Go Attractions in Kawthaung, Myanmar​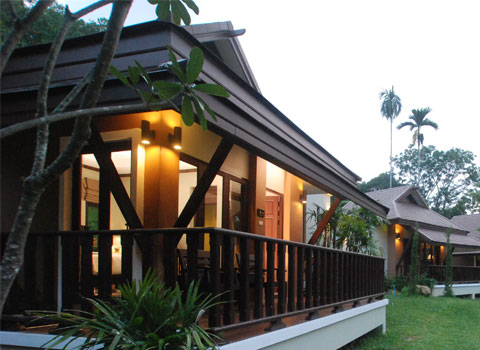 Known as Victoria Point in colonial times, Kawthaung, is Myanmar's southernmost town where many people make the 20-minute trip across the water from the Thai border town of Ranong for a visa run or a bit of sightseeing and shopping. Kawthaung is also the starting point for all Myanmar-based cruises to the vast Myeik Archipelago; it's now possible to do day trips from here.
Pyi Daw Aye Pagoda
As is customary for Myanmar towns of this size, Kawthaung is home to hilltop pagodas offering good views of the sea and surrounding area; the Pyi Daw Aye Pagoda is close to the centre of town and has market stalls at it entrances. You can see the golden chedi, rising on a hilltop just north of the centre. With south and west vistas Pyi Daw Aye is a top sunset spot too.
Mey Paw Kyan
Just in front of Kawthaung's waterfront is a small, tree-covered rocky outcrop with a small pagoda atop. It is called Upper Mey Paw Kyan, and for great views back across town you can take a short boat trip here. A flight of steps leads up the low hill from a jetty to a small chedi surrounded by several nat shrines.
Palane Tone Tone Island
A great way to 'cheat' in getting out to the Myeik Archipelago is to visit Palane Tone Tone island, five kilometres to the north of Kawthaung. Attached to the mainland by an impressively long wooden bridge, the east side of the island is made up of mangroves and vast sand banks and on the west side you will find a pleasant sandy beach, lined with a number of simple seafood restaurants.
Maliwun Waterfall
Further north, Maliwun waterfall is located 40 kilometres from Kawthaung, to the south of Maliwun village. It is a lovely spot which is worth a visit, with a swimming area and a small water park with slides. It sometimes gets busy at the main waterfall, so if you are looking for more seclusion then there are a number of quieter waterfalls further upstream.
Boat trips to Mergui Archipelago
With the southern reaches of the Mergui Archipelago just offshore, there's huge potential for island visits and boat trips from Kawthaung. With tourism so new to this region, no one seems sure as to what they can and can't offer. For now though the only relatively organised – and safe – excursions were offered by the upmarket Victoria Cliff, at correspondingly upmarket prices.
They do have good speedboats, English-speaking staff and equipment, and offer occasional day trips taking in Nyaung Oo Phee Island, where they are opening their new beach resort. Their trip includes buffet lunch at the resort, plus morning and afternoon snorkeling sessions. The snorkeling ought to be good, equipment should be okay and lunch will certainly be excellent. Trips depend upon good weather and getting together enough people.
Despite its waterside setting, Kawthaung itself is not a particularly beautiful town, however, it's an interesting and culturally varied place to wander around.
​
06-victoriacliff_com