Interesting Places for Nature-Lovers to Visit in Kawthaung​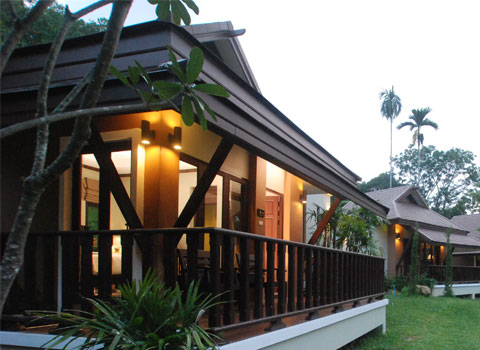 Myanmar is famous for its ancient temples, numerous hilltop pagodas and untouched natural beauty. Every year, thousands of tourists throng into Myanmar to visit and enjoy the country. This time, in this article, we will introduce about the Kawthaung Township, which exists at Tanintharyi Costal Area in Southern Part of Myanmar.
Kawthaung has a lot of interesting places like the Pyi-taw-aye Pagoda, the Ar-nan-dar Pagoda and the Aung-taw-mu pagoda. Moreover, there are misty mountains, sandy beach islands, and some other places which are the must-travel places for nature lovers. Tanintharyi is not only mountainous but also surrounded by many beautiful natures. It is the best place for the tourist to see the attractive hilltop pagodas and enjoy the nature.
If you are planning to visit, put the Milawan Waterfall to the list and don't forget to visit. It is Kawthaung's most toured attraction which never fails to enchant the visitors. It is named in Thai language, "Maliwan" means jasmine, and is located about 40 kilometers north of Kawthaung town. It is a lovely spot which is worth a visit if you have the time. The best time to visit waterfall is January, as it has a lot of water and the stream performs a series of drops with a pool and water park. There are swimming area and a small water with slides created close to the entrance. Sometime the waterfall gets busy at the main waterfall especially on weekends as it crowded with locals. If you are looking for more seclusion at the time like that, then there are a number of quieter waterfalls further upstream. A concrete path leads up the right side of the stream and further cascades, without water-slides. Caution about the Milan waterfall is the locals always keep the place spotlessly clean, so you better not litter there when you visit.
When you decide to visit Milan waterfall, you could also include Pa-lau-tone-tone as part of a trip. It is a low-lying island and just five kilometers to the north of Kawthaung. It is conveniently connected to the mainland by long wooden bridge. The east side of the island is made up of mangroves, vast sand banks, and you will find a pleasant sandy beach, lined with a number of simple seafood on the west side.
115 Island is another must visit place. It is about 38 miles away from Kawthaung, and it is a group of islands. It is surrounded by crystal water and worth to snorkel to see many colorful fish and coral reef. You can either spend time on hiking or jungle trekking through the rainforest and bathe in the nature. Sometime, visitors from all around come to the island just to sink their toes into the mile of white sand.
Don't forget to visit the other famous places like Bayint Naung King Hill, Victoria View point, Cock's Comb Island and Myoma Market. Visiting Kawthaung will not only feel at ease with nature, you can also learn the multi-culture of the townspeople.
Sources
16-victoriacliff_com-HWY
​