Cities in Southern Part of Myanmar​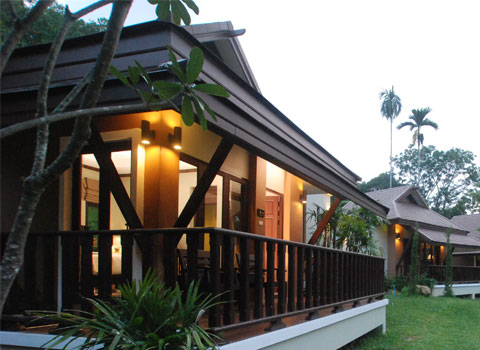 Dawei
It is a port of medium importance, sleepy, tropical seaside town only recently connected to the rest of Myanmar. In spite of its remote location – or perhaps because of it – Dawei has become a significant Myanmar Buddhist centre. It is also near the starting point for a massive gas pipeline project. It will carry natural gas from the Gulf of Martaban to abroad.
Myeik (Mergui)
It is one of the last real smuggling centers in Asia, has an abundance of marine life. The Pataw Patet, on an island off the coast is an attractive spot to make day excursion.
Mergui Archipelago
The Mergui Archipelago comprises of over eight hundred tropical islands scattered over an area of some ten thousand square miles, in the Andaman Sea, off the South West coast of Myanmar. It has been closed to foreigners for over 50 years, until 1997.
Due to the area's isolation, the islands remain as pristine as they have done for the past 100 years. The islands and surrounding seas are alive with amazing diversity of wildlife, flora and fauna. They undoubtedly take their place amongst the world's greatest and most spectacular wilderness destinations.
The only human inhabitants are the sea gypsies, a nomadic sea-faring race whose lifestyle has changed very little over the years. The 'sea gypsies' Salone people still practice the same fishing and boat building techniques as used for generations.
Hopping the speedboats will take down to the scenic virgin islands of St. Lukee. The new accommodations on the islands are under project and within a few years, we can be able to explore one of the most scenic and virgin islands at the most convenient.
Kawthaung (Victoria Point)
Further down south is Kawthaung, the southern most town of Myanmar, situated on Cape Victoria, which is now changed to be known as Cape Bayintnaung. It has developed a population of 700,000. The accommodation there is quiet comfortable with 3-star hotels as it is also Myanmar–Thai border trade town. Any choice of Myanmar, Thai and Chinese cuisine is available.
It is very little known about Kawthaung history. Before Maliwan was the main port in the most southern part of Myanmar, but the shores were too shallow for the big ships. So Kawthaung was founded in the 19th century about 25 Miles south. The King Bayinnaung statue is greeting visitors from the cape. It is said he was very much accepted in Thailand for his policy to leave the country ruling be his own King. Bayinnaung only demanded loyalty. History tells us that he went a different way to invade Thailand. Today Kawthaung is a major trading town with Thailand.
To get to Myanmar Andaman Resort and to the Southern Mergui Archipelago you have to embark from Kawthaung.
Kawthaung can be reached by air from Yangon, Dawei and Myeik. It has sea connections, which are extremely beautiful. Overland travel to and from Kawthaung is prohibited. However, individual travelers have reported to be going overland mainly from Myeik to Kawthaung.
​
05-victoriacliff_com