Top 6 Things to See and Do in the Southern Myanmar​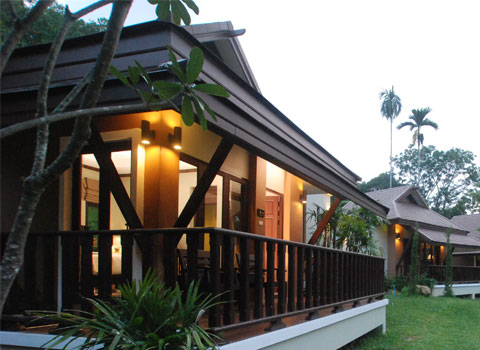 If you wonder where to go next after visiting Bagan, Mandalay, Inle Lake in Myanmar, we suggest taking a look at the tail part of Myanmar—where most of the untouched virgin destinations lie. The Southern Myanmar stretches from Hpa-an in the north to Kawthaung in the south, it is a lush and vibrant area with much to offer those who love nature in its own way.
In this article, we have compiled a list of must-experience-once-in-a-life places at some popular cities in Southern Myanmar.
The Golden Rock in Kyaikhtiyo
This amazingly balanced gold gilded rock, a traditional pilgrimage point for local Myanmar Buddhists, is precariously balanced and will fascinate anyone with an engineering mind.
Hpa-an caves and lakes
Hpa-an in Kayin State has a multitude of caves to explore and discover. Saddan Cave is the most spectacular one which hosts a multitude of ancient Buddhist art works. Another must-visit place is the Kyauk Kalap (a steeple shaped rock finger) which is situated in the middle of a manmade lake with a small golden pagoda balanced on-top and the crystal clear spring feed pools of Kyauk-Ka-Taung.
World's Largest Reclining Buddha
Situated just south of Mawlamyaine city is this 180-meter long Buddha which is the largest reclining Buddha in the world. The figure itself is hollow so you can explore around and inside this impressive reclining Buddha.
Thanbyuzayat Death Railway Memorial
The notorious Thailand–Burma railway was built by the Japanese using POW and conscripted labor during the second world war. The railway is connecting Thanbyuzayat in Myanmar and Ban Pong in Thailand and was used as a supply line between Thailand and Myanmar.
Kawthaung Coastal Road
Kawthaung city has a beautiful coastal road stretching out to Parker Beach approximately 12 miles from the city. There are a number of small beer stations along the palm tree lined road and lookouts over the nearby islands.
Mergui Archipelago
If the government made access a little easier, these 800 untouched islands of the Mergui Archipelago with their rich biodiversity and Moken (sea gypsie) inhabitance would be the second tourist attraction in Myanmar (second only to Bagan). You need to go to Kawthaung — either from Yangon or Ranong — first, then go for a cruise tour around the islands including our Nyaung Oo Phee where you can spend your night.
Go for walking tour in downtown Yangon
Yangon is not in the Southern Myanmar. However, it is a city you must travel first before going to above destinations unless you travel to Myanmar from Ranong-Kawthaung border and go back with the same route. So, why don't you enjoy some local experience while you are in Yangon?
This city has character, and the best way to appreciate it unique personality is on foot. Here is our suggestion: your first stop will be the magnificent Shwedagon Pagoda, then make your way back past a wealth of beautiful canyon like streets and colonial style buildings to end your day over some casual local dinning at 19th street Chinatown.
Sources
​
15-victoriacliff_com