Top Places to See in South Myanmar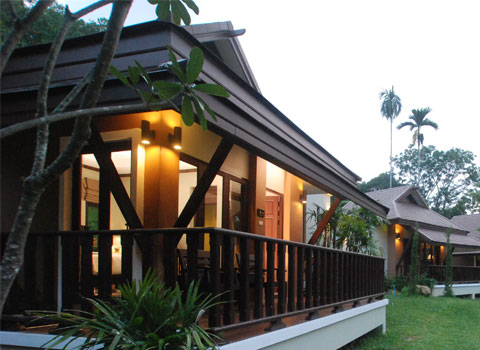 "No good travel photo album is complete without the token sunrise or sunset picture!" Many travelers seem to live by this mantra – however most sunset and sunrise photographs are quite disappointing. They need not be – sunsets and sunrises are not that difficult to photograph!
Think Ahead – While sometimes wonderful sunrise and sunset shots can be taken spontaneously without any forethought it's often the case that the best ones come out of planning. Scope out places that might be good for sunsets in the day or two before your shoot. Look for interesting places where you might not only be able to see the sun track all the way down but where there will be opportunities for shots that include foreground elements and silhouettes. Sunsets only take half an hour or so you want to think about these elements before they start or you might miss the shots you're after.
Shoot at a variety of focal lengths – wide angle can create sweeping landscape shots but if you want the sun itself to be a feature of the shot you'll want to be able to zoom right in. Also be aware that when you look at the sun at the best of times it can be dangerous but when you look through a magnifying lens it can be quite dangerous is the sun is still too high in the sky.
Silhouettes as focal points – As with all photos, sunsets need a point of interest and one of the best ways to add one to a picture is to try to incorporate some sort of Silhouette into the shot. This could be something large like a mountain range, something that is part of the environment like a palm tree or a pier or could even be a person. The great things about Silhouettes is that they add mood and context to a sunset or sunrise shot.
Narrow it down – A wide angle is great for landscape photography, but if the star of your story is the sun literally, you might want to zoom in or use a narrow lens. The tripod you brought along for the shoot should become very useful at this point. Just make sure not to zoom directly when the sun is still high above the horizon, as it might be dangerous for your eyes and the sensor.
Look around you – The wonderful thing about sunsets is that they not only create wonderful colors in the sky in front of you but they also can cast a beautiful golden light that is wonderful for other types of photography. As the sunset progresses keep an eye on other opportunities for shots around you. You might find a great opportunity for a portrait, landscape shot, macro shot etc. behind you in the golden light.
Keep Shooting – A sunset or sunrise constantly changes over time and can produce great colors well after the sun goes down or appears so keep shooting at different exposures and focal lengths until you're sure it's all over.
​
09-victoriacliff.com