Crossing Between Ranong and Kawthaung​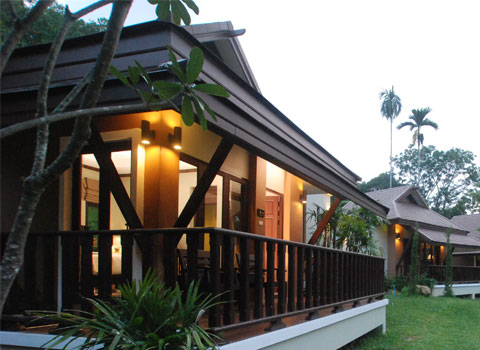 A few hours boat ride from the port of Kawthaung, a school of dolphins nudged up to our 30-meter wooden junk. As the captain cut the engine, their silver backs heaved in and out of view; all else was still. Behind us, the Tanintharyi coastline – Myanmar's skinny southern tail, fringing the Andaman Sea – had receded to a cut-out scene of blue hills.

Around us were islands topped with primordial rainforest and ringed with empty, white-sand beaches, limestone cliffs and mangrove thickets. Small wooden boats bobbed in sheltered bays, their crews snoozing until nightfall, when squid trapping would begin. Sea eagles careened high above. There was not a beep or a rumble from the mobile phones aboard the junk.

We were off the grid in Myanmar's Myeik Archipelago, also known as the Mergui Archipelago – a chain of around 800 islands, spread over nearly 400km between the far-south ports of Myeik and Kawthaung.

The archipelago has been formally open for business since 1997, but thanks to cumbersome red tape, isolation and erratic investor sentiment it is a seascape largely unblemished by Myanmar's rush to modernize. It is one of the few places in Southeast Asia where visitors can – for a price – have whole beaches, or even entire islands, to themselves.

Arriving and Departing Over Land
At present it is possible to travel freely over land between the Myanmar borders with both Thailand and India. The border crossings with Bangladesh, Laos and China are currently not permitted for foreigners.

Myanmar's simple e-visa system is valid for travel through the Thai-Myanmar border points of Mae Sai/Tachileik, Mae Sot/Myawaddy and Ranong/Kawthaung and the Indian-Myanmar border points of Tamu/Moreh and Sohkawthar/Rikhawdar. For other overland border points, you must obtain a normal paper visa beforehand.

Thailand Crossings
Four Thai/Myanmar border points are officially open to foreigners for through travel, and Thailand offers visa-free travel for the citizens of many countries; the length of the stay period depends on what country you are from – varying from 14 days to 3 months.

Ranong/Kawthaung
The crossing between Ranong (Thailand) and Kawthaung (Myanmar) offers options for further travel in Myanmar – buses or flights on to Myeik, Dawei and north to Yangon, plus cruises to the Myeik Archipelago.

You can take longtail boats between Ranong and Kawthaung, taking 25 minutes and costing 100 Bhat. In Ranong, the immigration office can be found at Saaphan Pla Pier; in Kawthaung, it can be found at the main jetty in the centre of town. Both offices are open from 7am to 5pm.
Note that if you are entering Myanmar only for a Myeik Archipelago tour, not for further travel, then, depending on the length of your visit, you may not need a visa – a border crossing permit may be all that is required. If you are on a short stay or visa run from Thailand, you will not need a Myanmar visa, but you will need your passport and a copy of the photo page, plus US$10 in crisp notes for a border crossing permit.
​
10-victoriacliff.com