How to Get to Kawthaung, Myanmar​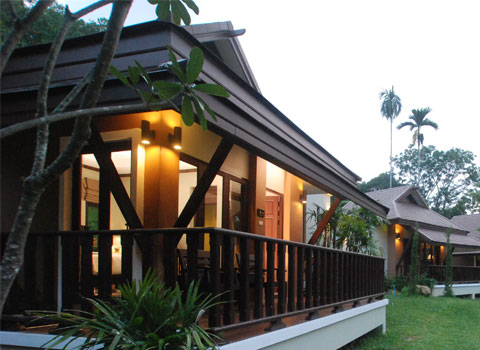 By Air
If you are looking at the 14- or 36-hour land journey to Myeik and Yangon respectively, you can
see why the flight option is a tempting one. KBZ and APEX, the two airlines servicing
Kawthaung, will not be upset about the suspension of boat services. Services by the two
carriers are similar and both, as far as we know, use ATR prop planes. APEX do manage to
undercut KBZ on every single flight in south Burma though. They offer daily flights to Myeik.
KBZ fly on Mondays, Wednesdays and Fridays. Flight schedules and prices change frequently so
please check before you buy it.
Most hotel staff can book seats for you plus several agents are dotted around the centre of
town. Both airlines have offices on Bogyoke Road. Kawthaung's airport code is KAW and the
airport is situated 11 kilometres north of town.
By Bus
There's only one road out of town and that's a 440-kilometre one leading to Myeik. Regular
buses depart from Kawthaung bus station, just a couple of kilometres north on Bogyoke Road,
while minibus services leave from town and will pick up at hotels. You can purchase tickets for
Myeik, Dawei, Ye, Mawlamyine and even Yangon, a 36-hour ride away.
By Boat
If you plan to enter Myanmar from Thailand, you have to cross the border river separating the
two countries. Most people choose this route and it's really very easy. Here's a short step-by-step guide.
1) Drive from Ranong Airport to the pier from which boats leave for Kawthaung, it takes
about 30 minutes and costs approximately 500 Baht.
2) Border Checkpoint
First you have to go through Thai emigration and border control, just to your right inside the
border checkpoint area. Right in front of the emigration area is the longtail boat pier, and the
boats there are the only means of transport to Kawthaung. If you rent a boat for yourself, the
trip across the river will cost 400 to 500 Thai Baht. You can also hop onto a regular join-in
longtail, in which case the fee should be about 50 Baht per person.
3) Crossing the River between Thailand and Myanmar takes 30 to 45 minutes. There are two
more checkpoints along the way where the driver has to show your passport to customs
officers. Usually you won't have to get off the boat.
4) Arriving in Kawthaung, Myanmar
The longtail boats from Thailand arrive about 30-40 metres away from the Myanmar
Immigration Pier (Myo Ma Jetty). Walk along the road until you see the sign that says ''Warmly
Welcome and Take Care of Tourists''. The small building on the right hand side is the border
control by Myo Ma Jetty.
Other boat services
Longtail boats to Thailand wait at the main jetty and take around 30 minutes, costing 100 baht
per person. They arrive at Saphan Pla immigration point in Ranong.
If you fancy a flutter there are also regular boats leaving for the nearby Andaman Club.
Source: https://www.burmaboating.com/blog/2013/10/25/ranong-crossing-the-river-to-kawthaung?locale=en
https://www.travelfish.org/transport/burma_myanmar/southern_burma_myanmar/tanintharyi_r