In 2018, 10 hotels in Myanmar won the ASEAN Green Hotel Award or the MICE Venue Awards.
▪ Hotel Akimomi in Pyin Oo Lwin city (Mandalay),
▪ View Point Eco Loge in Nyaung Shwe city (Inle Lake),
▪ Ngwe Saung Yacht Club in Ngwe Saung Beach (Ayeyarwady),
▪ Victoria Cliff Hotel & Resort in Kawthaung city (Tanintharyi), and
▪ the Kalaw Hill Lodge in Kalaw city (Shan State) won ASEAN Green Hotel Award.
​
▪ Grand Ballroom of Hilton Hotel in Naypyidaw,
▪ Yangon Ballroom of Novotel Hotel in Yangon,
▪ Grand Ballroom of Melia Hotel in Yangon,
▪ Kumudra Grand Ballroom of Hotel Max in Naypyidaw, and
▪ the Grand Ballroom of Thingaha Hotel in Naypyidaw won ASEAN's MICE Venue award.
The prizes were awarded to the winners at the ASEAN Tourism Forum 2018 held at Shangri-La Hotel, Chaing Mai, Thailand on January 26. The ASEAN Green Hotel Award honors hotels and resorts that meet the ASEAN Green Hotel standard. The principle of environmental friendly is requirements of the judgment, as stipulated in the ASEAN Green Hotel Standard, which has been agreed by all the ASEAN Member States since it was first drafted in 2007.
ASEAN Green Hotel Standard includes 11 major criteria agreed by members countries, i.e. environmental friendly policies and activities for hotel operation; use of green products; collaboration with local community organizations; energy efficiency; water efficiency; air quality management (indoor and outdoor); control of noise pollution; wastewater management and treatment; toxic and chemical substance disposal management.
To recap, undoubtedly, concern for global warming is an important factor, hotel sustainability is on the rise thanks to changing customer preferences, demographics, and more. Green travel benefits hotels in several different ways; from saved costs to gaining competitive advantages and risk management. It might have begun as a smaller niche in the travel industry, but demand for eco traveling is growing among consumers.
​
13-victoriacliff_com (1)
ASEAN Green Hotel Standard: 10 Myanmar Hotels Win The Awards in 2018​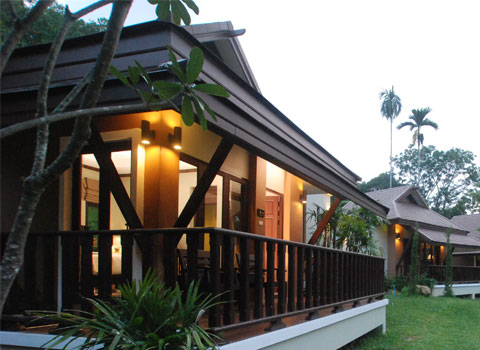 ASEAN Green Hotel Award is a ceremony held by the ASEAN Member States, as recognition to those who complied with the ASEAN Green Hotel Standard. This year Thailand becomes the host country for the fifth ASEAN Green Hotel Award. The first ASEAN Green Hotel Award was held in Thailand in 2008 followed by Brunei Darussalam in 2010, Indonesia in 2012, and Malaysia in 2014 and 2016.
The objective of this hotel standard is to develop an Association of South East Asian Nations (ASEAN) Green Hotel Standard with a certification process which increases the environmental friendly and energy conservation in the ASEAN accommodation industry. The standard establishes a professional green hotel operation, such as environmental plan, human resource and environmental management, which enable environmental and communities to benefit from a collective approach to operational professionalism.
The assessment for ASEAN Green Hotel Standard is carried out by national authorized body in respective country. Every ASEAN Member States may nominate up to 10 green hotels as a recipient for Green Hotel Award. All winners will be awarded a plaque and certificate of ASEAN Green Hotel Award with 2 years validity.
​